In an age where computer vision helps optimize the training of athletes and C-Suite executives practice yoga and meditation, the systematic physical and mental training of musicians is strangely nonexistent in organizations of any size.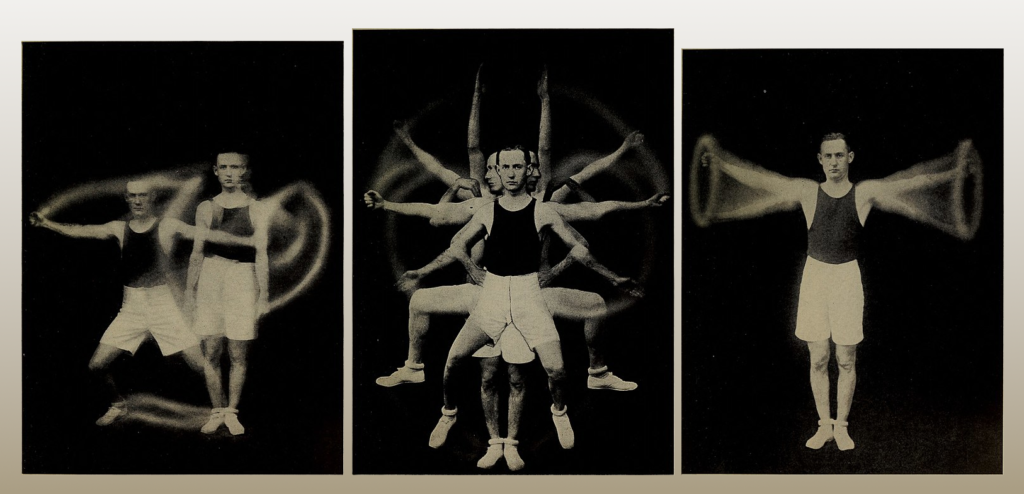 The performance preparation process is standardized among classically trained musicians. During the initial stage, musicians do at-home practice on the specific music to be performed. The next step is to begin rehearsals. To save money on personnel, parts that need the most work are typically rehearsed first and then additional personnel join when needed.
Rehearsals are entirely devoted to the music at hand. With the exception of the occasional workshop in larger organizations, there is no additional physical or mental training. A staged work (such as an opera) sees singers receiving direction on movement, but movement direction tends to be singularly devoted to the music at hand.
Performance days often include a sound check which is designed to acquaint (or re-acquaint) performers with the spatial and auditory realities of the performance venue, and then the audience joins for the actual performance.
The emphasis throughout the entire process is on the final stages of music-making—even in organizations that have the budget to hire musicians full time. An overall program for training and growth that would optimize the rehearsal process and improve the end musical product has yet to exist.
In 2013, the dancer and choreographer Mark Morris visited The Juilliard School's Historical Performance program. He conducted the early music orchestra and began rehearsal by having the entire ensemble do physical warm up activities. I was a student at the time and was able to witness the transformation of the group dynamic and individual focus with just this one warm up.
Just getting our heart rate up sharpened our focus, and doing large-scale bodily movements as a group made it more intuitive to synchronize small-scale gestures on our instruments. A sense of camaraderie and shared experience was also strengthened. Everyone involved knew what a difference it made to our rehearsal quality, and yet we never did anything like that again.
Outside of music, chess masters such as Magnus Carlsen and Fabiano Caruana optimize their diets and do physical training such as running, working out, and playing sports to train for major tournaments. According to Robert Sapolsky, a Stanford professor of neurology and neurosurgery, chess masters can burn up to 6,000 calories per day due to stress and concentration.1 Professional athletes often burn even more calories and do rigorous training programs that optimize their bodies for their sport.
Performing music at a high level sits somewhere between the world of chess and the world of elite athletics. On the one hand, making music is a mental activity that, when done at an elite level, requires an enormous amount of concentration and endurance. Memory training and a physical training regimen can contribute to meeting these demands.
On the other hand, performing music is also a taxing physical activity—whether one is playing an instrument or singing. For instrumentalists who need to make repetitive movements, hold their instruments in special positions, and meet the physical demands of complex and subtle movements, physical training to improve strength and endurance can transform what is musically possible.
Singers are their own instrument, and virtuosi vocalists can notice slight changes in their health as well as shifts in humidity. Along with needing to memorize music in many contexts, they need to optimize their stance and movement to allow for clarity of text, control over shifts in emotion and tone, projection, and endurance required for lengthy and technically challenging programs.
The innovation in training that has reached other strategy-based and creative fields has not yet reached the world of music. It is time for this to change.
At the Academy of Sacred Drama, we have taken a first step in this direction by having our singers work with Tony Lopresti, a classically-trained mime. Along with directing general decisions about movement in our productions, he runs singers through intensive warm ups in our preliminary rehearsals and teaches them about various aspects of communicating through movement.
In the summer of 2019, all the singers for our upcoming season joined me, Tony, and our continuo team (which includes the musicians who play harpsichord, theorbo, and viola da gamba) for a retreat at Avaloch Farm Music Institute in New Hampshire. Away from the stresses of life in New York City, we began to explore music that had not been performed in over 300 years and participated in movement workshops on a daily basis with Tony.
Even over the course of just a few days, it was a transformative experience that significantly changed what we were able to achieve musically, both as individuals and as a group. After a morning warm up, rehearsals began focused and stress free. And an inclination toward openness and efficiency continued throughout each day.
With movement at the forefront of our musical process, the possibilities for musical phrasing and emotional intent were efficiently narrowed down by what could be communicated through movement. This resulted in singing that was convincing and confident. For many of the singers, I got to see a newfound sense of bodily confidence translate into other projects in their singing career.
We intend to build on these successes as we continue our unique productions of sacred dramatic music and expand the Academy ensemble into an elite chamber orchestra. Whether we are producing a Baroque oratorio with a few solo singers or an orchestral program with featured vocal and instrumental soloists, we will start to regularly pair musical rehearsals with physical and mental training. It will be the first program of its kind that we know of, and we hope it will transform what is possible, not only in our own work, but in the imaginations of musicians through the creative community.
We hope you will follow our progress online, participate in future workshops, and join us for our productions to see and hear the results of this effort. It takes the whole community to make something like this possible in the long term. We hope you can be a part of our journey.
Jeremy Rhizor is the founder and artistic director of the Academy of Sacred Drama.
A Change of Heart The Academy of Sacred Drama will present a Baroque oratorio with movement direction and training by Tony Lopresti in March 2023. LEARN MORE
1 Cory Stieg, "What chess grandmasters eat for peak concentration and performance," CNBC, September 20, 2019, https://www.cnbc.com/2019/09/20/chess-grandmaster-diet-exercise-routine-before-tournament.html.
Sacred Drama Journal No. 1 of Vol. III  ·  CC  BY-NC-ND license