This 2023–2024 season, the Academy of Sacred Drama celebrates the coming of Christmas and Easter with oratorios by Antonio Bencini (1700–1748) and Giovanni Lorenzo Lulier (1662–1700).
Special thanks to our season sponsor BY Wound Care Internal Medicine: Byoung Yang, MD.
2023–2024
---
Gesù Nato
Bencini likely premiered Gesù Nato, a Christmas oratorio, in Bologna in 1742. The work—which centers on the shepherds who witnessed the Nativity—features vocal soloists, a choir, and an orchestra of trumpets, oboes, and strings. A collaboration with the American Classical Orchestra.
Thursday, December 14, 2023 at 7 PM at Corpus Christi Church, NYC
---
Mary Magdalene de' Pazzi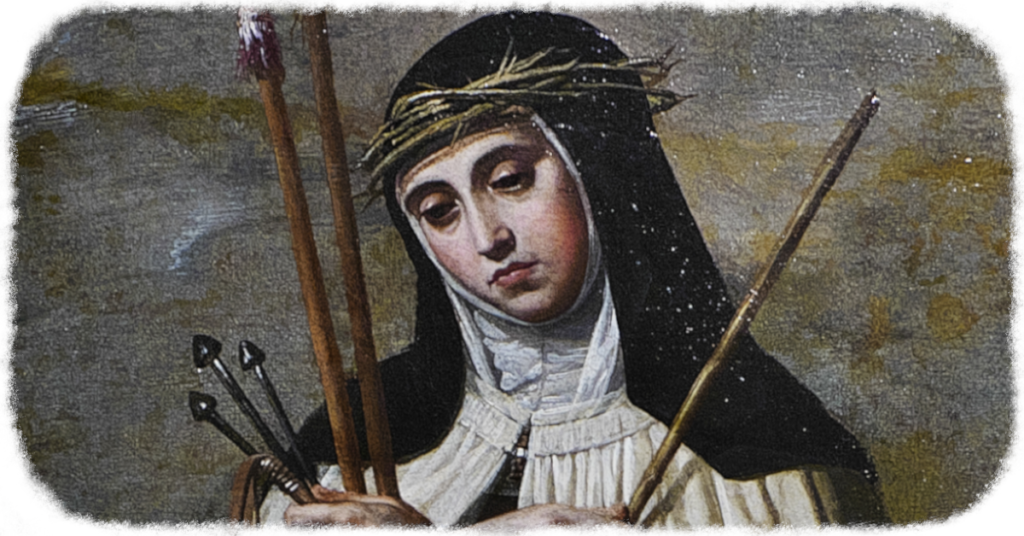 Lulier's biographical oratorio explores the life of the Italian mystic Mary Magdalene de' Pazzi as she prepares to enter a convent (in Act I) and faces temptation and suffering (in Act II). Lulier was the principal cellist in performances led by Corelli and was employed by two great patrons of the Baroque arts: Cardinal Pamphili and Cardinal Ottoboni.
Saturday, February 24, 2024 at 2:30 PM at St. Vincent Ferrer Church, NYC
Sunday, February 25, 2024 at 3 PM at St. James the Less Church, Scarsdale, NY
---
In our time, responding to global calamities is often thought to be a greater moral imperative than the personal pursuit of virtue. What then will we make of Baroque poets who engage with stories about the triumph of virtue over temptation?
Join us to find out.
---
Interested in our past performances? Learn more about our previous work.