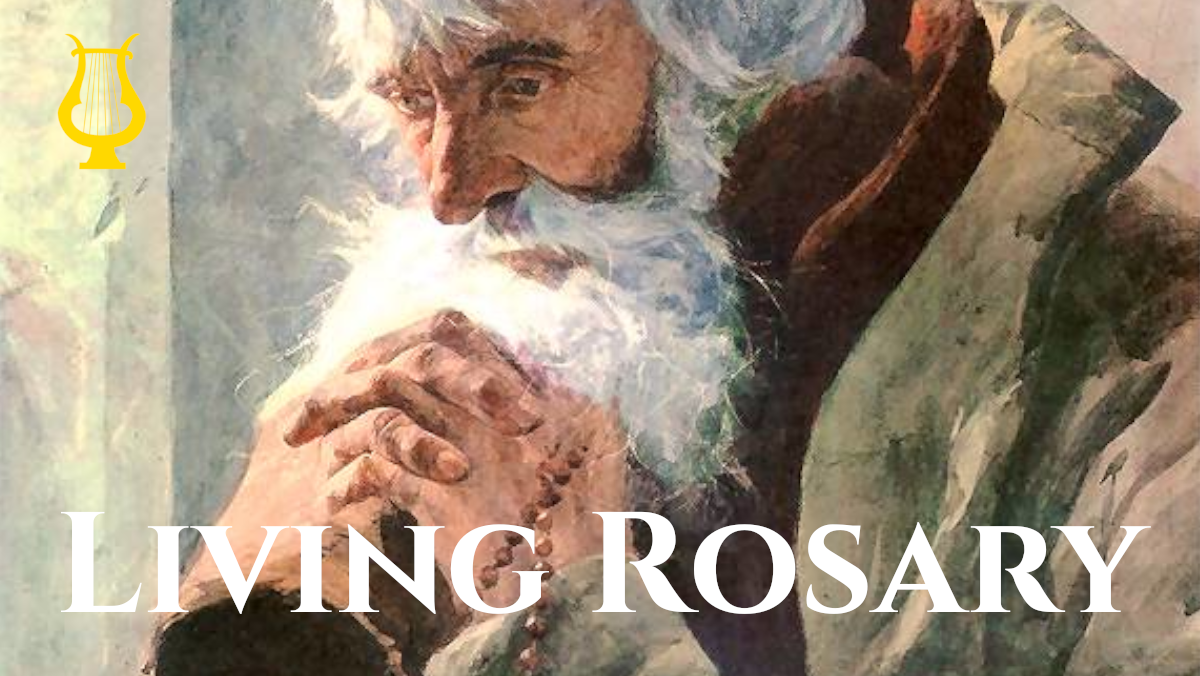 The Vision
The Music and Story
Performers
Program
"A group of four silken-toned string players shared in the melodic bounty, and a continuo … wove ever-changing textures in support. In fact, the whole performance seemed tailored to the present moment, as it breathed melodious life into a dusty manuscript that had waited 300 years to be so up-to-date." —New York Classical Review
In the 2021–2022 season, the Academy will inaugurate a three year interdisciplinary project featuring the mysteries of the Rosary. A Living Rosary—made alive through movement and song—will provide a powerful meditation for the audience as they pray.
cast: TBD
directors: Jeremy Rhizor, Tony Lopresti, TBD
genres: sacred drama, cantata, oratorio, Baroque music, Italian music, Italian-language libretto, Latin-language libretto
To prepare for this endeavor, we will raise money through crowd funding. Additionally, we seek partners in television who will be willing to broadcast our final presentation.
Will be updated at a later date.
Directors, Musicians, and Guest Speaker
Jeremy Rhizor, music director and violin
Tony Lopresti, movement director
TBD, projection design
2 mimes · 8 singers · 9 instruments
Program Information
JOYFUL MYSTERIES
2021–2022 season
Annunciation about 7.5 minutes
Gegrüßet seist du, Holdselige (1664)
music by Matthias Weckmann (1616–1674)
Visitation about 12.5 minutes
Magnificat in B-flat major (1664)
music by Francesco Durante (1684–1755)
Nativity about 17 minutes
Oh di Betlemme altera povertà
music by Alessandro Scarlatti (1660–1725)
Presentation about 15 minutes
excerpts from Gesù presentato nel tempio (1735)
music by Antonio Caldara (1670–1736)
Finding in the Temple about 5 minutes
Fili, quid fecisti nobis (1602)
music by Lodovico Viadana (1560–1627)
Hail, Holy Queen about 3.5 minutes
Salve regina
music by Joseph-Hector Fiocco (1703–1741)